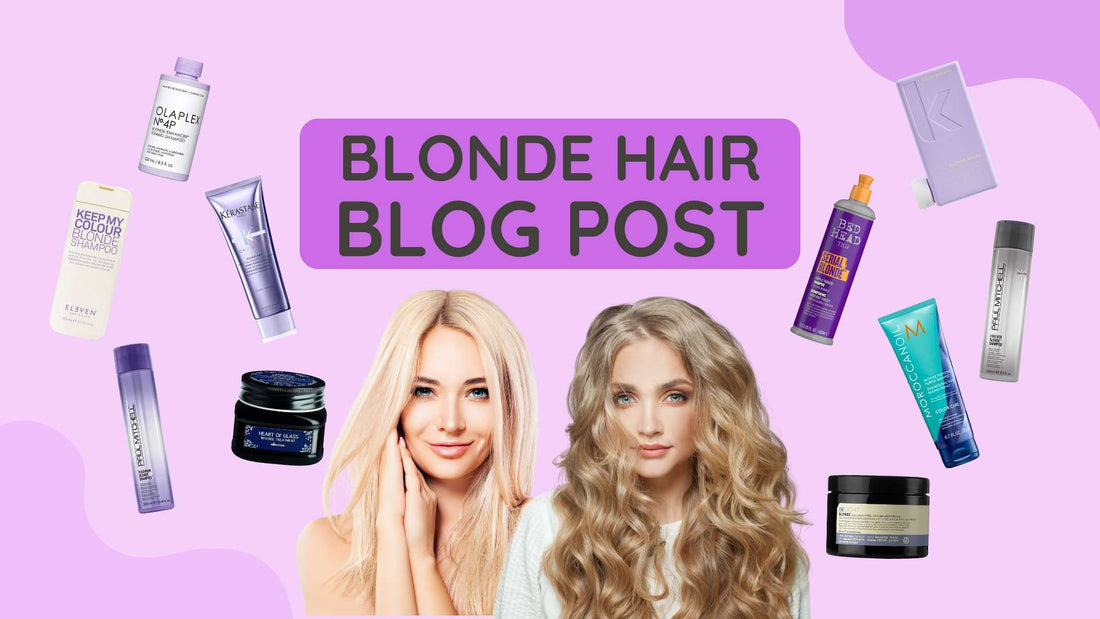 Blondie's Hair Care Adventure: A Day of Glam at Hair Care Cyprus Shop in Paphos
Blondie's Hair Care Adventure: A Day of Glam at Hair Care Cyprus Shop in Paphos
Grab your sunglasses and get ready for a blonde-tastic adventure as our favorite influencer takes a trip to Hair Care Cyprus Shop in Paphos! With a heart full of excitement and a head full of blonde hair, our influencer dives into a world of professional hair essentials that are every blonde queen's dream. From top  brands to expert advice, this shopping spree promises to be a hair-raising experience!
Exploring the Shelves with Angela: As our influencer walks into Hair Care Cyprus Shop, she's greeted by Angela, the amazing hairdresser and stylist who's ready to make her hair dreams come true. With a twinkle in her eye and a wealth of knowledge, Angela guides our influencer through the treasure trove of hair products that await. From shampoos that banish brassiness to leave-in treatments that add that extra oomph, Angela has got the lowdown on everything our influencer needs.
Top 5 Hair Essentials Every Blonde Queen Must Have:
1. Olaplex 4P - The Purple Powerhouse: Angela's first recommendation is the Olaplex 4P, a highly concentrated purple shampoo that cleanses, tones, and repairs while keeping blonde hair hydrated. This sulfate-free formula creates a rich lather to neutralize brassiness, leaving hair 3x brighter after each use. Who wouldn't want hair that's scientifically proven to shine like the sun?
2. Moroccan Oil Blonde Perfecting Purple Conditioner: Completing the brass-neutralizing duo is the Blonde Perfecting Purple Conditioner. This lightweight and nourishing conditioner works its magic by depositing violet pigments to counteract unwanted yellow and orange hues in blonde hair. With ArganID™ technology to repair and seal the cuticle, our influencer can count on brighter, more radiant hair that's as healthy as it looks.
3. Davines Heart of Glass Sheer Glaze: Angela introduces our influencer to Davines Heart of Glass Sheer Glaze, a brightening thermal leave-on fluid for blondes. This gem provides hydration, shine, and heat protection, giving hair elasticity and vigor while extending that flawless blowdry. With eco-friendly packaging and a CO2 neutral production process, our influencer can glam up guilt-free!
4. Kérastase Blond Absolu Cicaplasme Heat Protector: Opalescent and lavender-colored, Kérastase Blond Absolu Cicaplasme Heat Protector is here to rescue lightened, highlighted, and grey hair. Enriched with Hyaluronic Acid and Edelweiss flower, this leave-in cream seals split ends, smooths the hair fiber, and protects against heat styling tools and daily oxidation. It's time for hair that's soft, luminous, and ready to slay.
5. K18 Molecular Repair Hair Oil: Angela's final recommendation is the K18 Molecular Repair Hair Oil, a weightless biotech-engineered wonder. This hair oil strengthens, repairs damage, reduces frizz, and boosts shine like no other. With clinically proven damage repair and an impressive reduction in split ends, our influencer's hair is in for a treat.
 As our influencer bids adieu to Hair Care Cyprus Shop, she's armed with Angela's recommendations and a newfound confidence in her blonde tresses. Whether it's banishing brassiness, sealing split ends, or battling frizz, the products she's discovered are her secret weapons for hair that's as stunning as her selfies. So, whether you're strolling the streets of Paphos or scrolling through the website, be sure to embrace your inner blonde queen and indulge in a world of hair care magic!
Check out our blonde hair Product collection today!