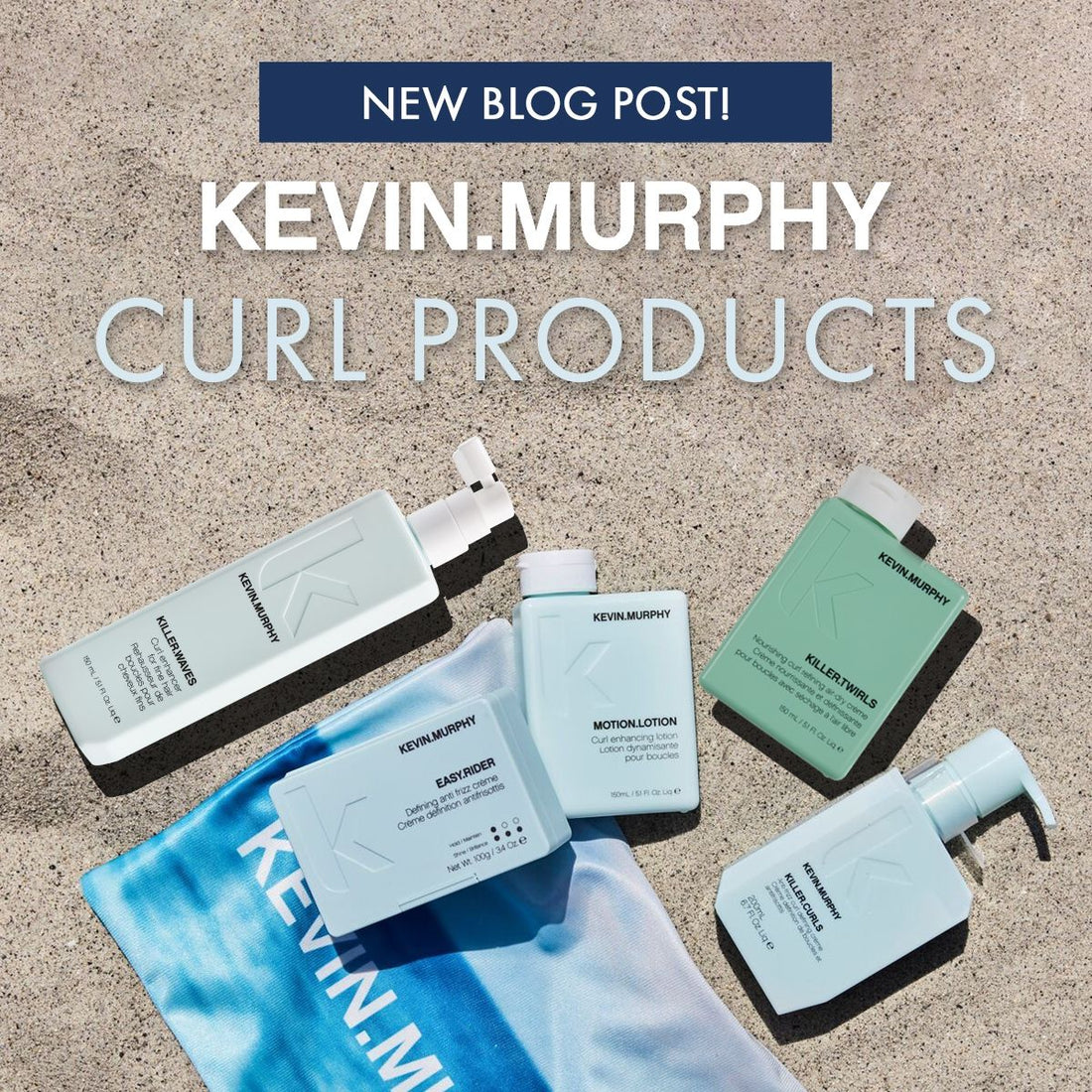 HOW TO CHOOSE A CURL PRODUCT with Kevin Murphy
From natural waves, curls and coils to perm-made texture, when it comes to curating your hair care and styling routine you've got to start with the right products. Here, we dive into the best curl products for you hairstyle.
FACTORS TO TAKE INTO CONSIDERATION WHEN CHOOSING CURL PRODUCTS
While a great curly style starts in the salon with the right cut and a flawless colour, daily maintenance and styling is where your style stands out. To ensure a perfect finish every time, you'll need to switch up your habits and upgrade your products. To start this process there are a few tips to abide by:
Understand your curl and hair type
Hydrate as much as possible
Use less heat
Find products that enhance, define and refine your hair type
WHICH CURL PRODUCT IS RIGHT FOR YOU?
Creating a curly hairstyle is about finding curl products that not only refine your texture, but deliver the finished style you're looking for. From using a single perfect product, to cocktailing or layering based on your desired look — KEVIN.MURPHY has an entire range of curl products to unleash your curls' potential. 
Suggested for: All Hair Types
With the ability to enhance hydration, KILLER.CURLS WASH + RINSE is the ideal first step for any hair type and texture. This formula is Vegan and Colour-safe and formulated with Organic Oat Milk to enhance your texture and reveal healthy, shiny hair.
How To Use: KILLER.CURLS WASH + RINSE is gentle enough to be used as your daily regimen and can also be the ideal choice when using co-washing methods especially for fine and thin hair types.
Suggested for: All Hair Types
This lotion is focused on enhancing and defining existing texture. As a creme product, it can be used to deliver flexible hold and a natural-looking shine and is ideal to tame hair types that are prone to frizz.
How To Use: Apply MOTION.LOTION to damp hair and scrunch or twirl to create soft, loose texture.
Suggested for: Medium to Coarse Hair Types
This anti-frizz creme is ideal to define and moisturise curls. It was one of the first products KEVIN.MURPHY developed and continues to remain a fan-favourite for its ability to treat and finish soft, loose waves.
How To Use: Apply to dry or damp hair. This product is ideal for layering over KILLER.TWIRLS to refine air-dried hair or create bouncy waves.
Suggested for: Medium to Fine Hair Types
This lightweight spray is ideal for hair types looking to increase curl strength and thickness. It can be used to define, separate and reduce frizz while increasing elasticity.
How To Use: Spray onto damp hair and style as desired. This can be used when layering with products such as KILLER.TWIRLS or EASY.RIDER.
Suggested for: All Hair Types
Air-drying wavy, curly and coily hair is an ideal way to style various texture types. Not only does it cut down on heat damage, but air-drying also helps your natural texture really shine. This creme is ideal all on its own or as a foundational product that defines and refines curls, hydrates and protects against humidity.
How To Use: Apply this leave-in styler to towel-dried or damp hair, scrunch, or twirl to activate. Pro-tip: Test out this product with a "rake and shake" hair method for an effortless finish.
Suggested for: Medium to Thick Hair Types
With added heat protection, this volumising, curl-defining cream can be used when air-drying or blow-drying the hair, making it the ideal all-in-one styler to protect your hair from damage. Formulated to hydrate and strengthen the hair, it also contains anti-frizz properties to deliver smoothness.
How To Use: Apply to damp or towel-dried hair and scrunch. Then air-dry or use a diffuser to blow-dry. For best results, prep with KILLER.CURLS WASH + RINSE.