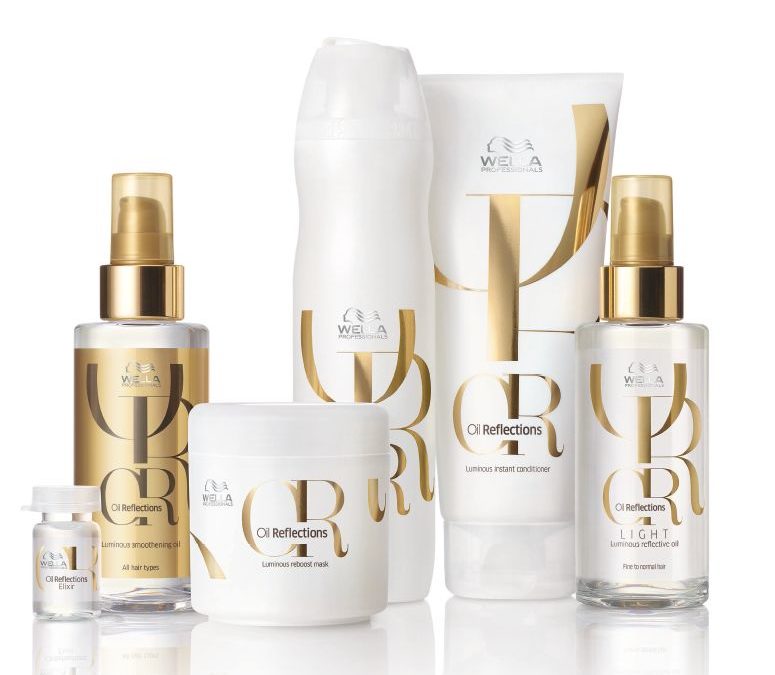 The world of oils! Which one is best to use and when…?
The  world of Oils: Protection, Smoothing, Hydrating & Shine – Oils do it All! The Hair Care Cyprus Top 7 Oils!
The market  has been overtaken by hair oils, and it's a big hit, both with clients and hairdressers! These oils give us a luxury experience and they feel and smell amazing on your hair. So this week I thought I would make a list of my favourite top 7 oils, including the most popular ones on  the market that you can buy in professional salons .
These multi tasking drops of magic creates fabulous smoothing and shiny hair in minutes.  
Hair oils are becoming an essential part of our hair regime , the new generation of oils are becoming lighter and more luxurious. Don't be left out!
1.Moroccan Oil Original Treatment Oil, & Moroccan Oil Original Light. 100ml.
Probably  the one we're most familiar with, thanks to their amazing advertising campaign and because of all the gorgeous models using their products. This oil can be used in many ways; styling, conditioning,  as a hair mask on its own or you can put a few drops in your own hair mask to give it a boost! It works wonders and also smells amazing on your hair. The oil deeply hydrates and nourishes the hair because it's infused with vitamins and proteins. The Moroccan Oil original light is for blondes or ladies with light colored hair, if you have never used the original oil, it comes out gold, so for our blonde ladies they came up with a light oil version that's not so gold, and lighter in texture, but still has all the original  goodies as the original oil has .
2. Tigi S factor, True Lasting Colour Hair Oil
This is a non greasy oil that adds a shimmer and a shine to your locks. This versatile oil can be used as a heat defence spray before straightening your hair, or as a finishing product to set your style, and as the name suggests it also enhances your colour vibrancy. Experience frizz free locks, which look and feel smoother and silkier.
3. Wella SP LUX OiL 100ml
This reconstructive elixir is an amazing elegant oil which, gives your locks pure luxury repair and reconstruction very quickly without weighing your hair down. Wella's ultimate hair treatment transforms brittle hair, gives it a high end shine in no time and like most products I have mentioned to day have their full hair care range to compliment these oil treatments, just a few drops only will transform your dry stressed out and damaged hair instantly and the fragrances and texture of these oils are just so amazing. The Wella oil has all the usual ingredients that you would expect from a Wella sp blend.
4. Kerastase Elixir Ultimate Beautifying Oil mist. 100 ml

.

It's the brand's 1st spray oil,  which comes in a conventient spray style bottle,  which can be handy  if you don't like putting getting oil all over your hands! It has a very light coverage and creates volume and a opulent shine, so it's  wonderful for you fine haired ladies . Use on your hair before styling, also use as a finishing touch for the ultimate shine. This oil can also can be used as a refresh on the second day after washing.
5. Kerastraight Ultimate Oil. 100 ml.
It has nine specially chosen oils for major benefits to your the hair, coconut and argan oil, jojoba and avocado oils, macadamia oil, olive oil, and sunflower oil.  You're  probably wondering,  how does the hair absorb  these oils perfectly and not leave your hair like a oil slick?Well it's the way they're blended  together and the fact that the oils are made of such a fine  consistency that the hair naturally absorbs them and basically just drinks them up!.
6. Paul Mitchell Marula Rare Oil Treatment and rare oil treatment light. 50ml .
Well this powerful  mixture is packed full with antioxidants and replenishing oils. It's a wonderful multitasking gem, and a little goes along way, so don't be heavy handed when using this oil; on your head be it!! I just had to get  that in! It instantly hydrates the hair, softens and tames and is great for those frazzled out curly locks. One drop of this gem , delivers 80% more shine, 80% reduction in split ends and 80% improvement in hair condition, now that's some claim!  However, Paul Mitchell are one our  of our top end products and have never disappointed me, if you feel your hair needs an 80% lift in shine, split ends and condition then look no further.  
7. Loreal Professional Mythic Oil Original.100ml.
This oil is enriched and blended together beautifully with avocado and grape seed. This oil has an extra little gift, not only does it beautifully nourishes your hair but leaves it with a gorgeous sparkle! Loreal Professional Mythic Oil is great for all hair types, take  a few drops in your palm put into your hair to transform your hair leaving it smooth and shiny.
Now you have my top 7 amazing oils to try on the market,Ii also wanted to give you very important helpful tips on using these oils as not to be put off.
Ritual of the oil:
Place one or two drops (read instructions) evenly into palm rub both palms together, rake it into hair, then comb hair through.

Make sure to distribute evenly through your hair.

For thicker  hair you will need more oil drops, put the hair into 2 sections, do the front section 1st, then drop some more oil onto your palm and then do the back section, you will find this will help a lot.

Apply oil at least 4 to 5 inches away from the scalp if you have long hair.

Whilst I have very short hair I too want to enjoy that lovely luxury feeling and smell of oil in my hair , so I really massage that oil into my palms and I gently rake my hair with the oil, then follow with my finishing styling products.
Hope this topic has helped to make oils sold in salons more user friendly , don't be scared, try some oil on your hair, some oil companies sell minis, try them first so you can be sure before you commit to a large size.   
Hope you have enjoyed today's blog, And remember to get in touch with any questions or leave us a comment below! Have a great week!