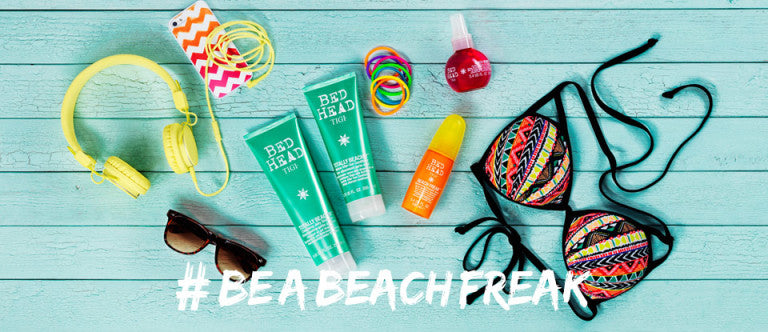 Welcome to our new website and e-store!
After owning our own salon for so long we are so excited to now be online and be able to offer you our advice and give our insights into the world of hair care! Our vision for the blog is to help and advise you through any hair problems or issues that you may have, and as they say no problem is too small! We want to hear from you and if we can help in any way we will!
We will be blogging about current issues in hair care such as:
How the weather affects our hair.

How you can protect it from the outside.

What you can eat to make your hair shinier and more manageable.

Current trending colours and what you should use to protect your amazing colour.

Current trending hair styling and how to get the look!
And of course we'll be talking about the great range of amazing products we have on offer, throwing you some discounts and special offers on top of a whole lot more juicy information every week straight to your inbox! All you need to do to get involved is subscribe to the blog or purchase from our store to be added to the mailing list!!
This week, as it's our first blog, we're going to take a look around the website and explain a bit about how it, and our company works!
Who are we?
We're Angela and Georgina,a mother and daughter team from Liverpool/Cyprus who live and work at our salon here in Paphos. We're both fully trained hair professionals, stylists, colourists and fashionistas! We love bright beautiful colours, great products and positive energy at all times! You can find out more about us here.
Why Hair Care Cyprus?
We've built this website to provide you with access to professional hair care products from all the top brands that we sometimes can't get as easily or quickly in Cyprus. All our products are already on the island which is why we can offer quick and affordable delivery options to you throughout the Republic of Cyprus.
How do I use the Hair Care shop?
The shop has been designed to be as easy as possible to use on your laptop, tablet or mobile, to allow you to buy our products on the go! Simply go to the store and find your product using the tags in the sidebar, click on the product and add it to your cart. Once at the checkout, complete your account details and delivery details and we'll send your gorgeous products to you as soon as we can using ACS couriers. You don't even have to pay online,you pay cash on delivery!
**We have a brand new search facility coming in the next week to make it even easier to find and buy your products!**
Our shop is constantly growing and even though we have a lot of products already you'll see it almost double in the coming weeks. We currently have products from TIGI Bed Head, Catwalk, S Factor, B For Men, TIGI Pro Styling Tools, Moroccan Oil, GHD, Tangle Teezers and not forgetting the TIGI Tweens! The Tweens are an amazing deal on the most popular TIGI shampoos and conditioners. Twin sets of 750ml bottles for an incredibly low price!
**Coming Soon: Paul Mitchell, L'Oreal and the Wella range in all departments!**
Want in on the info? The discounts and special offers? The limited edition products and new range launches? SUBSCRIBE NOW using the form below!
Next week on the blog we talk Summer hair: Visit our summer shop today!