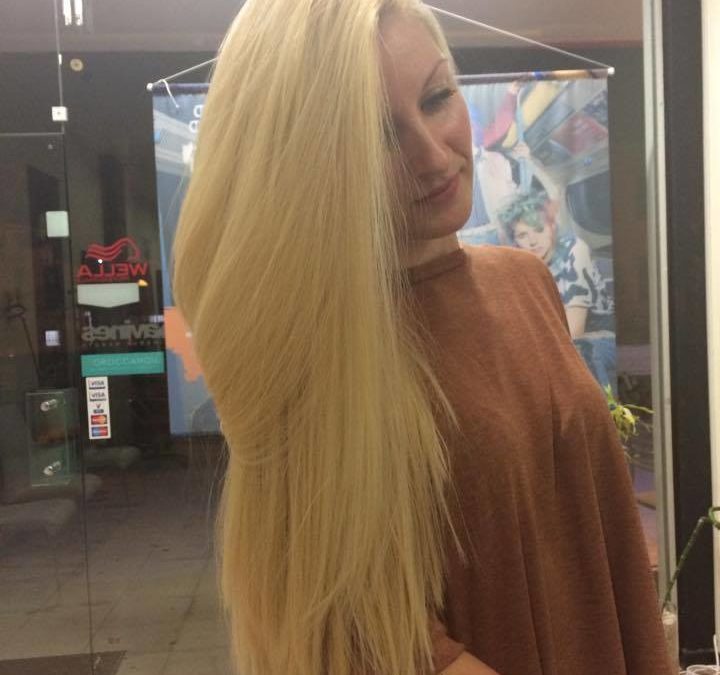 What makes hair grow super long, quickly!?
Tips for Growing Long, Healthy Hair
Do you dream of having long, healthy hair? If you're frustrated with trying products that don't work, you're not alone. Many people struggle to see an improvement in their hair. The truth is, everyone's hair grows at an average rate of 1cm per month. If your hair isn't growing, it's likely breaking, splitting, or snapping off due to bad condition. However, there are ways to improve your hair health and promote growth. Here are some tips:
Regular Haircuts: This may sound counterintuitive, but getting regular haircuts can actually help your hair grow longer. Trimming the ends every few months helps to prevent split ends and breakage, allowing your hair to grow stronger and healthier.

Weekly Hair Treatments: Applying hair masks or treatments on a weekly basis can help to keep your hair in top condition. Look for products that are specifically designed for your hair type, whether it's dry, oily, or color-treated.

Moisturize Ends: Keep the ends of your hair moisturized with oils, serums, or leave-in conditioners. This will help to prevent breakage and keep your hair looking shiny and healthy.

Intensive Salon Treatments: Salon treatments, such as intensive masks or braiding, can help to nourish and repair damaged hair. For example, applying an intensive mask after coloring can help to prevent over-processing and keep your hair healthy.
One person who has successfully implemented these tips is Lisa. She colors her hair regularly, yet her hair remains long, healthy, and shiny. Here are the steps she takes to keep her hair in perfect condition:
Limited Processing: When coloring Lisa's hair, her stylist only applies color to the roots, preventing over-processing.

Good Home Care: Lisa uses the shampoo, conditioner, and mask recommended by her stylist to maintain healthy hair between salon visits.

Limit Heat: Lisa doesn't use excessive heat on her curly hair, helping to prevent breakage.

Regular Haircuts: Lisa gets a haircut every 2-3 months, even if her hair doesn't have split ends. This helps to keep her hair strong and healthy.
By following these four steps, Lisa has achieved long, healthy hair without spending a fortune. To achieve similar results, it's important to consistently care for your hair. Book a free consultation with a stylist to receive personalized advice on how to care for your individual hair type. With a little love and care, you can achieve the hair of your dreams!