Regular price
Sale price
€41,50 EUR
Unit price
per
Sale
Sold out
Transform and volumize fine hair from lifeless to lively! Moroccanoil® Extra Volume Shampoo works weightlessly to gently cleanse and add volume to fine, limp hair. Infused with antioxidant-rich argan oil and revitalizing nutrients—including linden bud extract that naturally plumps up hair—to bring back body, shine and manageability for healthy-looking hair. Color-safe. Sulfate-free, phosphate-free and paraben-free.
Massage Moroccanoil® Extra Volume Shampoo throughout wet hair and scalp. Continue to add water to activate a rich, luxurious lather from the highly concentrated formula and stimulate its volume-boosting properties. Rinse thoroughly until water runs clear. Repeat if needed, and follow with Moroccanoil® Extra Volume Conditioner.
Δώστε όγκο στα λεπτά μαλλιά και μεταμορφώστε τα από άτονα σε ζωντανά! Το Moroccanoil® Extra Volume Shampoo ενεργεί χωρίς να προσθέτει βάρος, καθαρίζοντας απαλά και προσθέτοντας όγκο στα λεπτά, αδύναμα μαλλιά. Με πλούσιο σε αντιοξειδωτικά έλαιο Argan και αναζωογονητικά θρεπτικά συστατικά, όπως εκχύλισμα μπουμπουκιών τίλιου, διογκώνει φυσικά τα μαλλιά αποκαθιστώντας το σώμα, τη λάμψη και τη διαχειρισιμότητα. Ασφαλές για το χρώμα.
Κάντε μασάζ με το Moroccanoil® Extra Volume Shampoo σε βρεγμένα μαλλιά και το τριχωτό του κεφαλιού. Προσθέστε έξτρα νερό, για να ενεργοποιήσετε τον πλούσιο, πολυτελή αφρό της συμπυκνωμένης σύνθεσης του και να διεγείρετε τις ιδιότητες ενίσχυσης του όγκου. Ξεπλύνετε πολύ καλά έως ότου το νερό να είναι καθαρό. Επαναλάβετε, αν χρειάζεται, και συνεχίστε με Moroccanoil® Extra Volume Conditioner
Share
View full details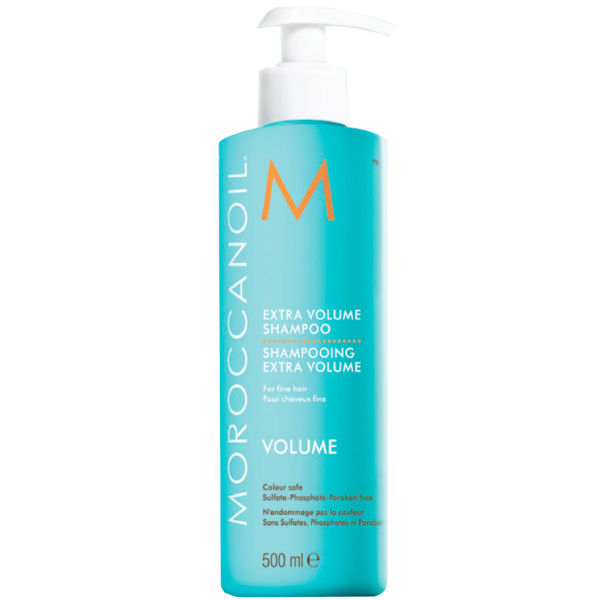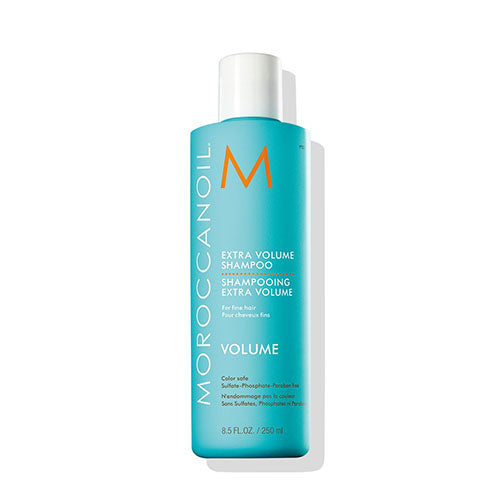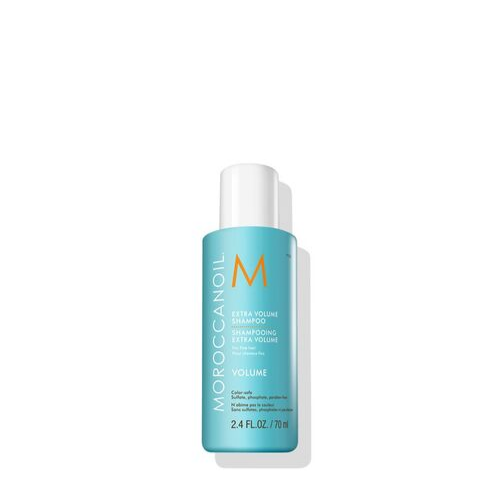 Free Delivery Available!

FREE delivery to your nearest ACS office when you spend over €50!

15% off your first order!*

Use code myfirstorder19 at checkout.

(Excludes special offers, gift sets, and already discounted items.)