Regular price
Sale price
€43,00 EUR
Unit price
per
Sale
Sold out
THERAPY FOR COLOURED HAIR
Feed your colour addiction. Colour Goddess Shampoo & Conditioner, with pro-vitamin B5 and essential nutrient vitamin E, cares for coloured hair and is infused with nourishing sweet almond oil, coconut oil and keratin, hair's key protein. Oil defence for electrifying colour. Bed Head Colour Care for serial hair abusers.
WHAT IT DOES
Refreshes and cleanses hair, removing build up to optimise colour vibrancy
Helps to close the cuticle that has been opened up during colouring.
Moisturises and conditions resulting in strikingly soft hair.
Hair is more resistant to breaking during brushing which means fewer broken ends which can make colour look dull and flat
Enhances and boosts colour vibrancy and shine.
ΘΕΡΑΠΕΙΑ ΓΙΑ ΒΑΜΜΕΝΑ ΜΑΛΛΙΑ
Ενισχύστε  τον εθισμό σας στο χρώμα. Colour Goddess shampoo & conditioner, με προ-βιταμίνη B5 και θρεπτική βιταμίνη E, φροντίζει τα βαμμένα μαλλιά και τα εγχύνει με θρεπτικό αμυγδέλαιο, λάδι καρύδας και κερατίνη την βασική πρωτεΐνη των μαλλιών. Bed Head Colour Care για άτομα που ταλαιπωρούν τα μαλλιά τους.
ΤΙ ΚΑΝΕΙ
---
 - Απομακρύνει τους ρύπους και ιδρώτα χωρίς να διώχνει το χρώμα
- Αφήνει τα μαλλιά λεία και λαμπερά με ζωντανά χρώματα
- Λειτουργεί ως υπερασπιστής για χημικά επεξεργασμένα μαλλιά
- Αναδομεί την βλάβη, ενώ ενυδατώνει τα μαλλιά
- Οι τρίχες είναι πιο ανθεκτικές στο σπάσιμο κατά τη διάρκεια του βουρτσίσματος, που σημαίνει λιγότερες  σπασμένες άκρες η  οποίες μπορούν να κάνουν το χρώμα να φαίνεται βαρετό
- Βελτιώνει και ενισχύει τη ζωντάνια και τη λάμψη των χρωμάτων
Share
View full details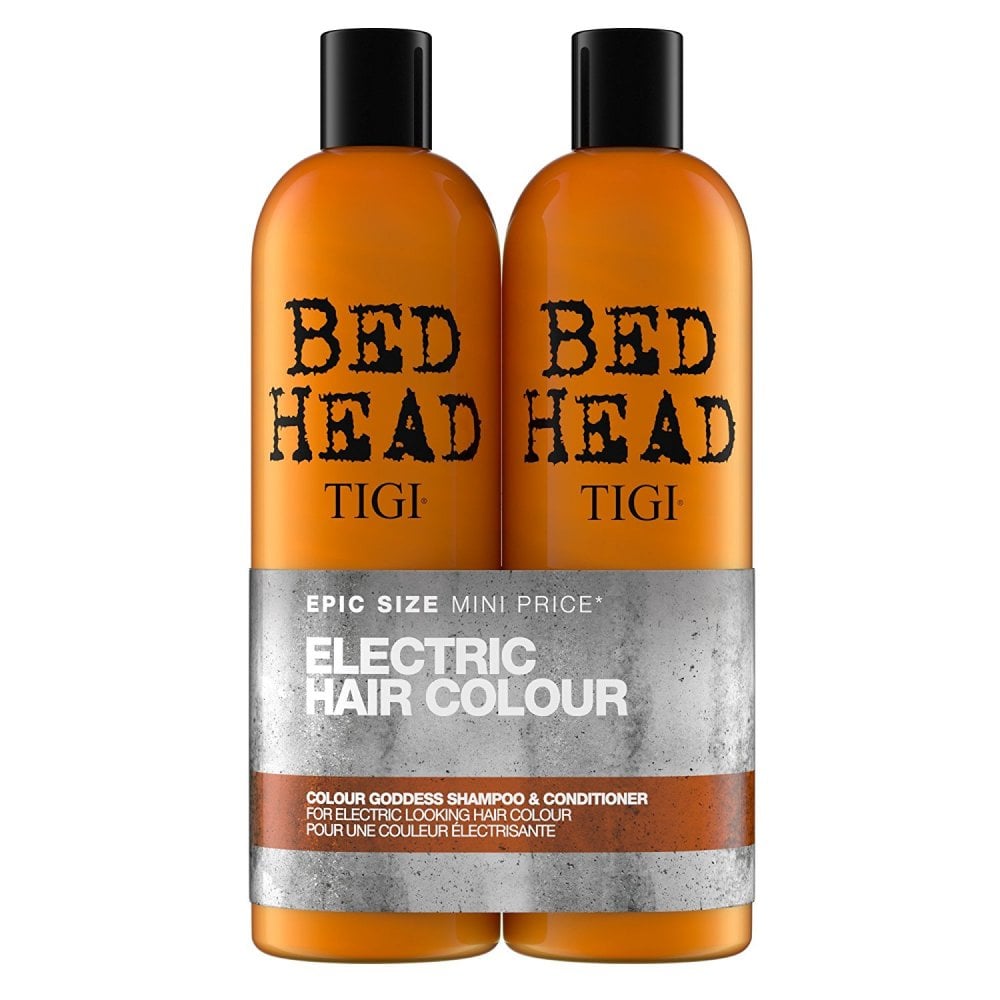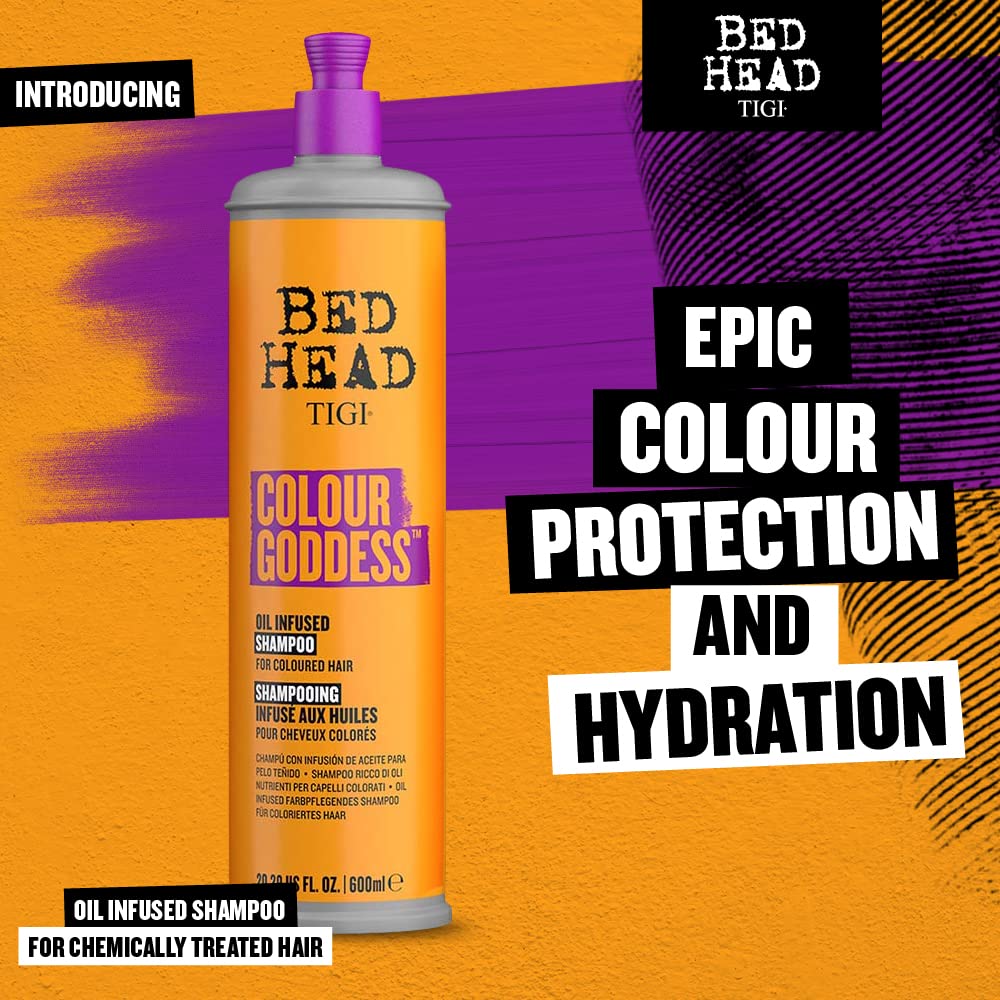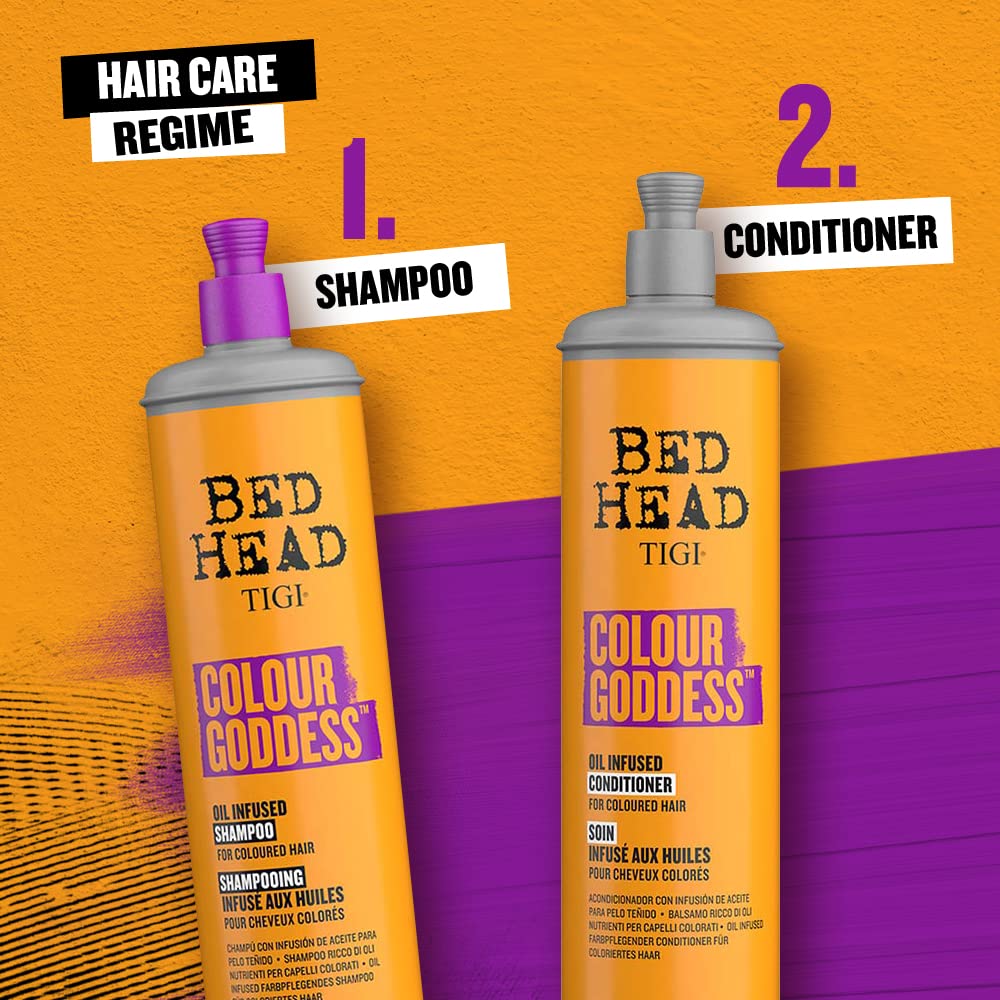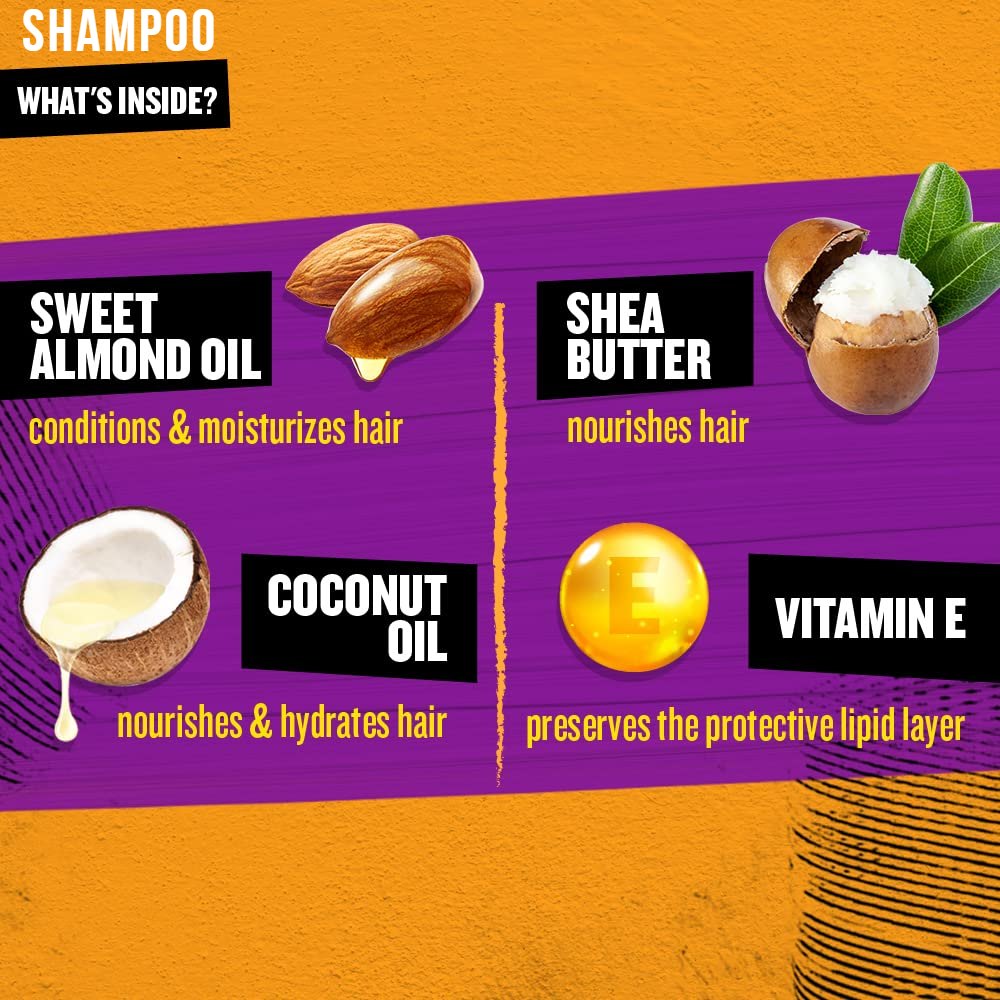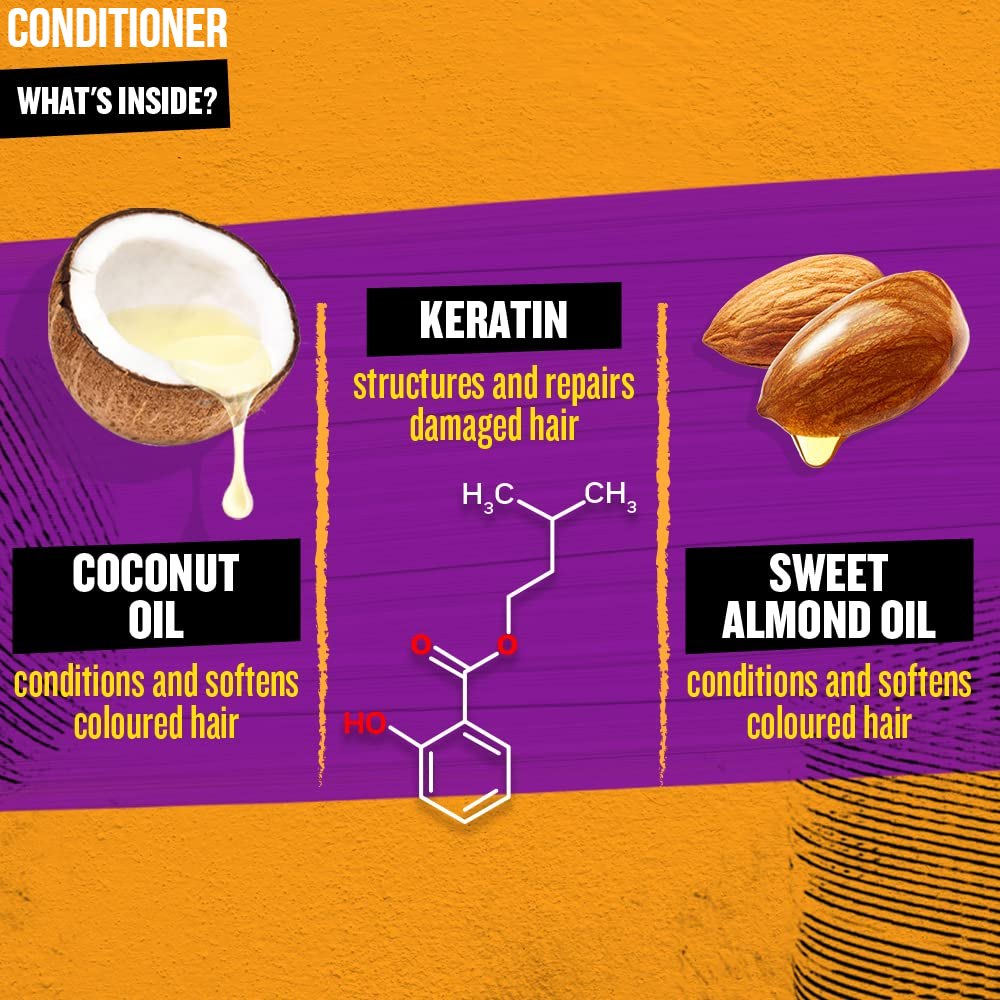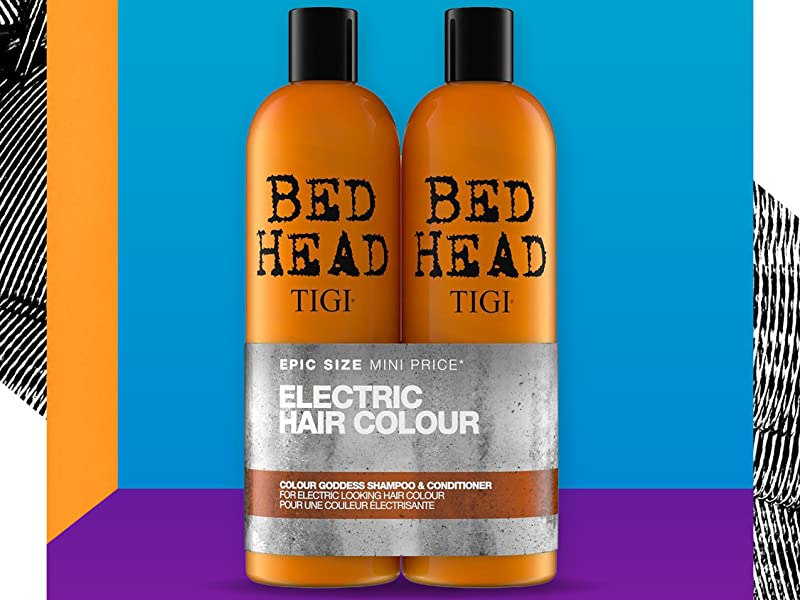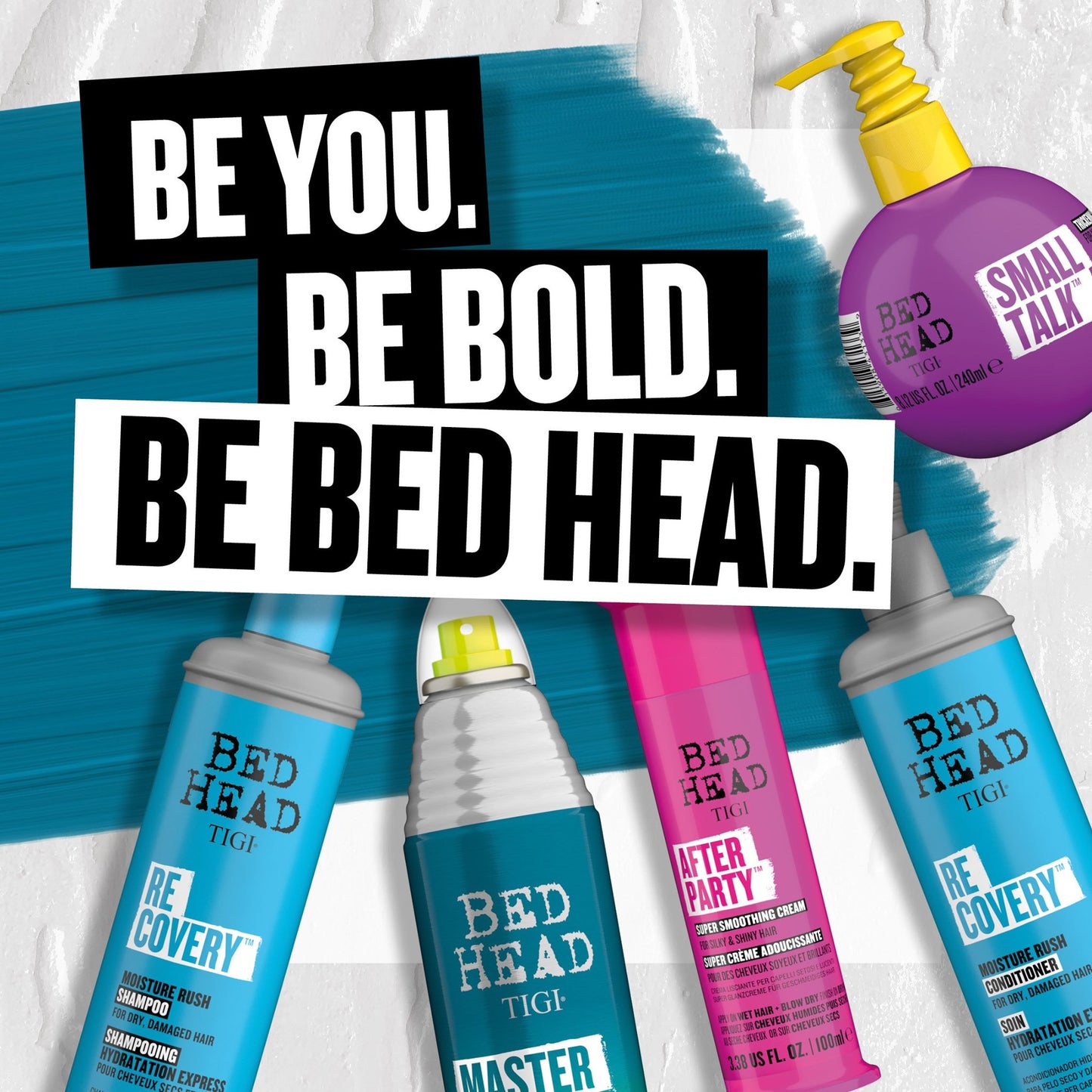 Free Delivery Available!

FREE delivery to your nearest ACS office when you spend over €50!

15% off your first order!*

Use code myfirstorder19 at checkout.

(Excludes special offers, gift sets, and already discounted items.)